Aug 22, 2021
I've launched Fully! And a thank you to the first sixteen beta testers.
"Coming together is a beginning, staying together is progress, and working together is success." — Henry Ford
I've launched my meditation app, Fully, to the public! Download it for iOS here or Android here.
It's "day one" now. I'm really excited to get Fully out there and into more people's hands!
It's been several months of full-time, hard work. Getting here would not have been possible without the first cohort of beta testers, who helped me during that time. The feedback from the first sixteen people to ever beta test Fully not only informed what I'll launch with, but has also informed what I plan to work on soon after the launch. Every question, pain point, and idea shapes what Fully is and what it can become, especially for a product as early in its life as Fully is now.
So thank you to the first sixteen people who helped me beta test Fully by booking 45 minute calls with me. You braved some rough early versions and shared with me your valuable feedback and also past experiences with meditation. The app I'm launching publicly with now looks quite different from when I first shared it with you, and it'll continue to transform and become more delightful to use, thanks to your feedback.
For everyone else, there will be plenty more beta tests to come! I'd love to hear your input, and am excited to continue building a meditation app that you love!
Download Fully for iOS here or Android here.
A thank you shoutout to the first sixteen Fully beta testers:
Written by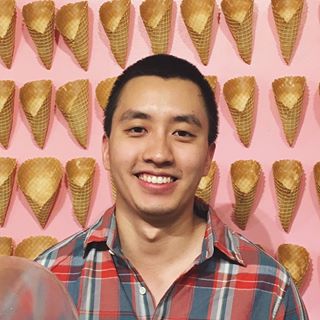 Subscribe to the Fully newsletter
Get the latest posts and other updates delivered right to your inbox